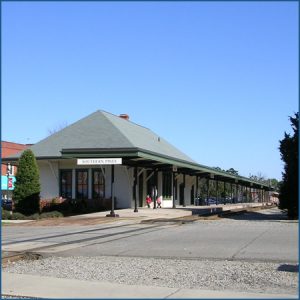 The Welcome Center hosts a historic photo display of Southern Pines and offers maps, brochures and other publications outlining many of the cultural, recreational, and business offerings available in this unique town.
Located in the Sandhills region, Southern Pines developed as a resort area in the late 19th century. The historic depot is within walking distance of shops, restaurants and galleries.
The Welcome Center is a 501(c)(3) organization, which means your donations are tax deductible.